Small Business Acquisition Financing
Buying a Small Business?
Commercial Capital helps entrepreneurs finance small company acquisitions. Discover how we can help you meet your business ownership goal.
Small Business Acquisition Experts
Small business acquisitions are often complex. Finding the right solution can seem overwhelming.
Unfortunately, many large finance companies overlook smaller deals, leaving entrepreneurs limited options.
At Commercial Capital, we understand the unique challenges that entrepreneurs face. We have specialized in small business financing for nearly two decades.
As your dedicated partner, we are committed to providing acquisition financing solutions tailored to your specific needs, capabilities, and objectives.
We handle transactions that meet these criteria:
Size: $500,000 to $5,000,000
Most industries
Additionally:
Has business experience (with some exceptions)
Ability to provide a minimum contribution of 10% towards the transaction
Have made an offer or be in the process of making one
What Sets Us Apart?
20 Years of Experience Financing Small Companies
Are you looking for a financing solution to help you acquire a business?
As experts in the small business financing industry, we provide financing solutions for Conventional Acquisitions, Leveraged Buyouts, and Management Buyouts.
We have a dedicated team of experienced professionals who understand the specific challenges that entrepreneurs encounter when financing an acquisition.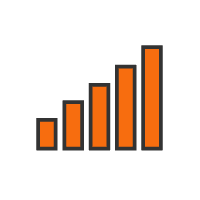 Leveraged
Buyout
Leveraged buyouts provide the potential to deliver a higher ROI. They minimize the use of equity and maximize the use of debt for the acquisition.
The objective is to leverage the acquired company's assets to increase the potential returns.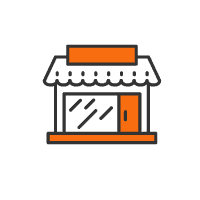 Conventional
Acquisition
Conventional acquisitions are the most common way to buy a small business. This financing approach uses a higher equity injection than an LBO.
Conventional acquisitions have a higher margin of safety due to the lower use of debt.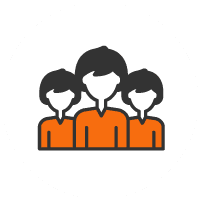 Management
Buyout
Management buyouts are a tool that enables managers to buy the company they work for. This financing approach combines debt and equity.
Management buyouts allow managers to leverage their company and industry knowledge.
Our Typical Client
Are We Right For You?
At Commercial Capital, we understand the unique needs of small business owners and entrepreneurs. Our typical clients are entrepreneurs seeking financing to acquire a small company.
They have business or management experience, have a Letter of Intent (LOI) in place, and their acquisitions are valued between $500,000 and $5,000,000.
Learn more about our typical client.
Learning Center
Essential Reading for Buyers
We have an extensive library of articles and case studies with key information about business financing, common challenges, and more. Consider reviewing some of these articles before submitting a transaction.
We aim to provide you with the knowledge and insights you need to make an informed decision about your business acquisition.
Want To Submit a Transaction?
To get in touch with us, simply click the "Contact Us" button below and provide some basic information. Our team will contact you shortly to review the details of your transaction.